Magazine • the Silk Thread of Gorindo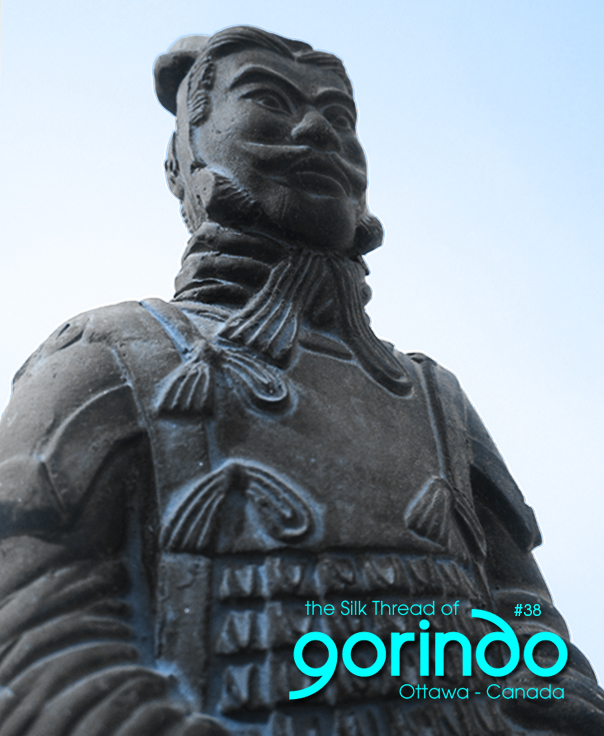 The Silk Thread of Gorindo - Ottawa - Canada
- Gorindo Meditation Technique - Part 2
- The Responsibility of Being a Martial Artist - Part 2
Cover Photo 'In-Yo in the Snow' by ©2013 Claudio Iedwab
Gorindo Meditation Technique - Part 2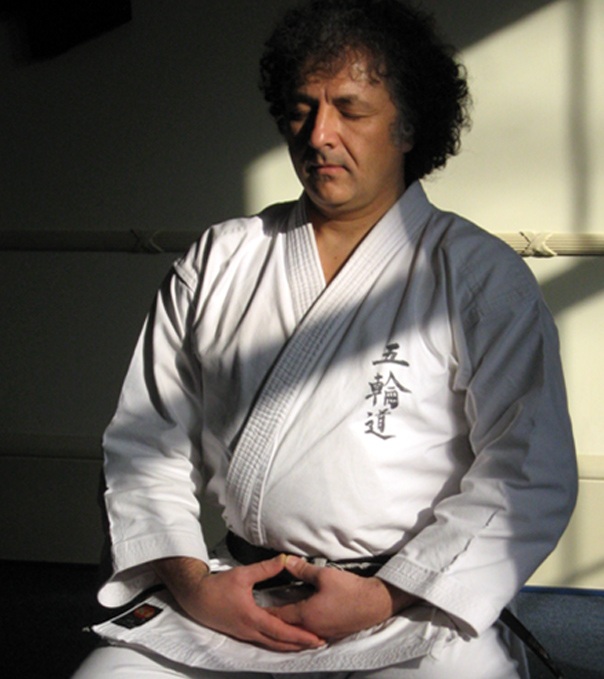 Advanced Methods

Once students can accomplish the preceding process effortlessly through time and practice, they can move to a level at which the awareness will focus on the breathing.
Visualize a balloon being filled with air expanding outward from the abdomen as you inhale. Empty the balloon by exhaling in double the length of time it took to inhale. With each breath increase the size of the balloon outward to include hips and eventually the knees. The concentric circle expands like a tide or wave.

If you wish to harmonize your mind to prepare and energize your body, inhale for four counts through the nose. Imagine a path through the forehead, head, back of the head, and down the spine, hips, pelvis, lower abdomen, down to the hara. Next, exhale for six counts (later eight counts), up from the solar plexus, sternum, throat, and through the nose. At advanced levels there will be a retention or pausing of the inhalation and exhalation.

If you wish to harmonize your body to clear and energize your mind, inhale for four counts, through the nose, down the front of the body, to the hara. Exhale for six counts (later eight counts), through the spine, up to the head and nose. Here also the advanced level of practice involves a pause within the pattern.

In general, relax and let the mind be calm. Although it is empty of distraction, thoughts and awareness will pass through quietly and without disturbance. Absorb the environment and let yourself be absorbed by it. Be one in an expanded way by fusing with the elements and going back to basics. The energy that binds
together, ki, is in you too, and you also are in it. If at any point you are interrupted in the process, relax and begin again to reach the point where you left off.

Excerpt from "Martial Arts Mind & Body" by Claudio Iedwab & Roxanne Standefer. See their e-books available at askSensei.com >>
Photo by ©2011 Roxanne Standefer

- Gorindo Meditation Technique - Part 2
- The Responsibility of Being a Martial Artist - Part 2
« Click the Subscribe link on the left