Magazine • the Silk Thread of Gorindo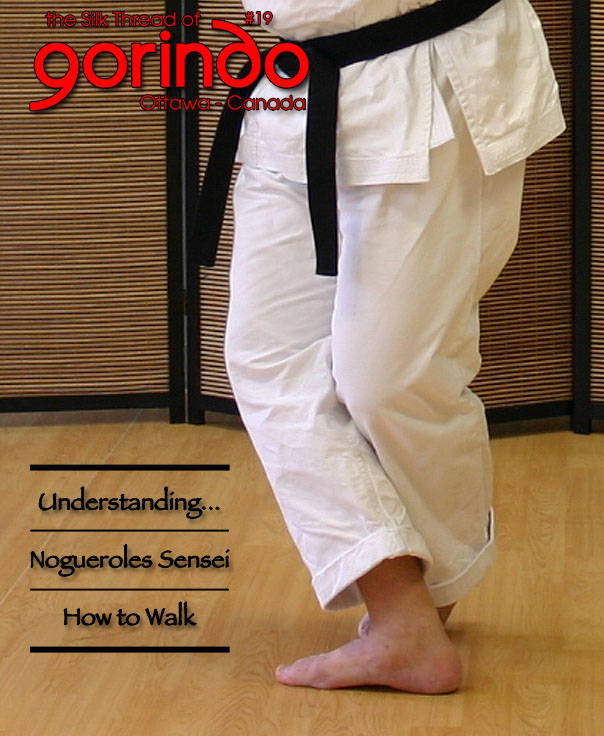 The Silk Thread of Gorindo - Ottawa - Canada
Issue 19
- Visit of Maestro Vicente Nogueroles
Photo cover 'Claudio Iedwab's step' ©2012 Photo by Roxanne Standefer
Understanding Others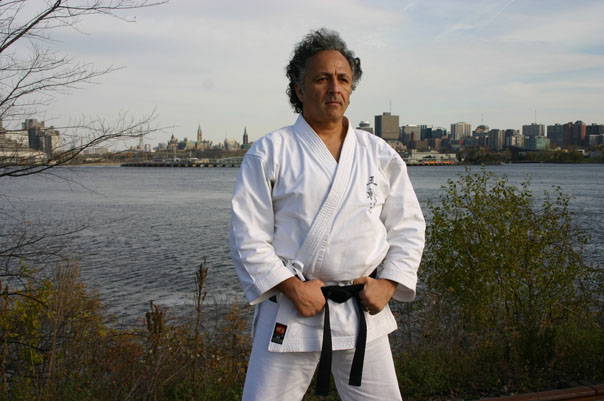 Martial arts training teaches you to be centered within your universe. This does not mean that you are the center of everyone else's universe. However, we do all share a universe together that we must respect and protect.
Understanding other people, other living things, and how the world is made up of infinite connections of molecules and forces of energy, will put you in perspective. You are a unique part of this universe.
Remember as you encounter others in your life, that they have their own special part to play. It does not have to be the same as yours.

Martial artists traditionally have tried to learn about other people, to help them, and to work with them even if their views are different.

To learn how a training partner or opponent will react, we must begin to understand the things he does. To practice with fellow students and teachers you try to respect their own goals and challenges as you work on yours.

Listen to other people and their point of view. Change your view, if you like, to agree with new things you have learned. Explain to others how you feel in hopes that they, too, will listen and understand. You are responsible for what you choose to think and feel about others.
Excerpt from "The Peaceful Way - A Children's Guide to the Traditions of the Martial Arts" by Claudio Iedwab & Roxanne Standefer
©2011 Photo by Roxanne Standefer
- Visit of Maestro Vicente Nogueroles
« Click the Subscribe link on the left