Magazine • the Silk Thread of Gorindo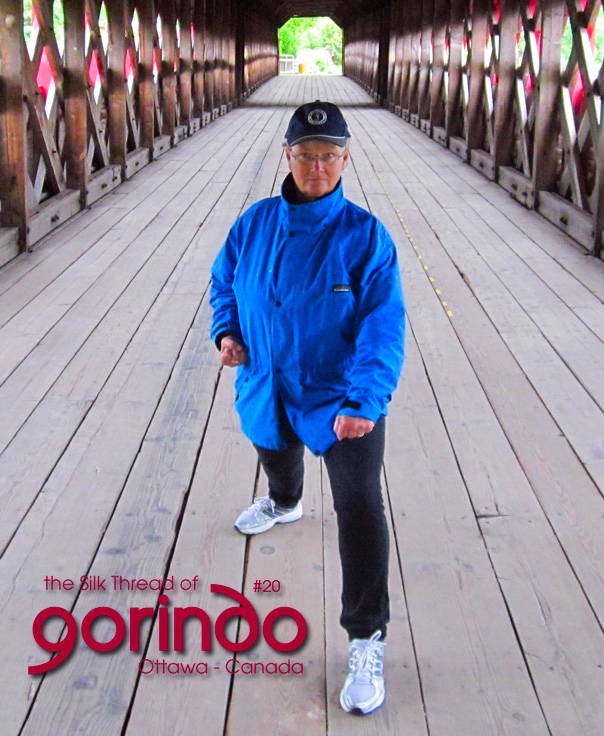 [Click image to expand]

The Silk Thread of Gorindo - Ottawa - Canada
Issue 20
- Fitness - Cat-Stretch & Climbing the Sky
Photo cover 'Roxanne Standefer - gedan barai' ©2012 Photo by Claudio Iedwab
Fitness - Cat-Stretch & Climbing the Sky
Cat Stretch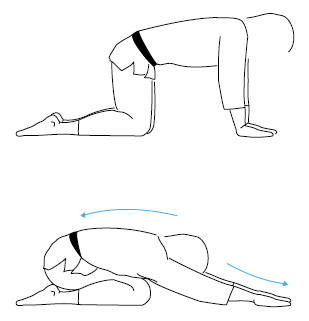 Stance: From a seiza, kneeling position, sit on the heels with the torso vertical.

Action: Bend forward with arms extended in front of you until hands touch the floor. Begin with hands directly under shoulders and knees under hips. Keeping spine and head straight, arms extended, slowly sit back on the heels, feeling the elongation of the spine. Exhale as you bend.

Duration: Maintain the crouch for four breathing cycles.
Excerpt from "The Secret Art of Health & Fitness – Uncovered from the Martial Arts Masters" by Claudio Iedwab & Roxanne Standefer
©2012 Illustrations by Claudio Iedwab
- Fitness - Cat-Stretch & Climbing the Sky
« Click the Subscribe link on the left