Magazine • the Silk Thread of Gorindo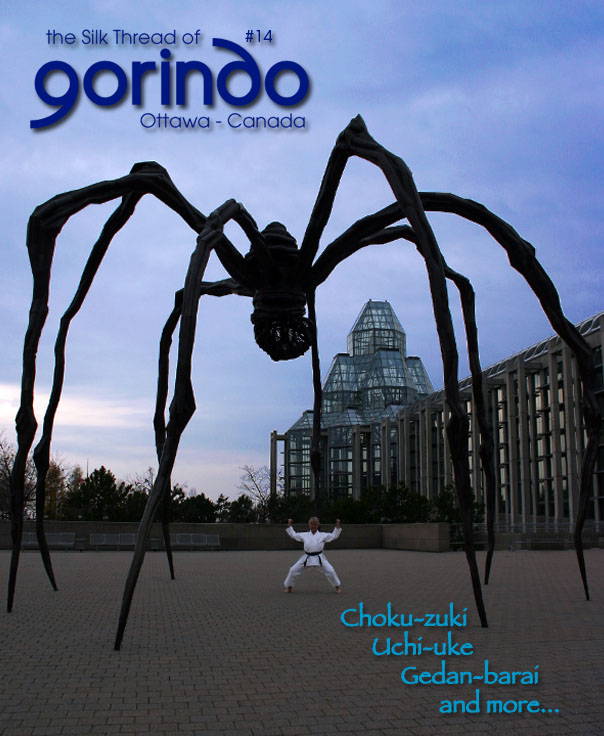 The Silk Thread of Gorindo - Ottawa - Canada
Issue 14
- Middle Block In-outside - Uchi-uke
- Downward Block - Gedan-barai
Photo cover Roxanne Standefer sensei with Louise Bourgeois's Maman, a sculpture of a giant spider outside the National Gallery of Canada's main entrance, Ottawa, Ontario, December 2011. Photo by Claudio Iedwab.

Pearls of Gorindo...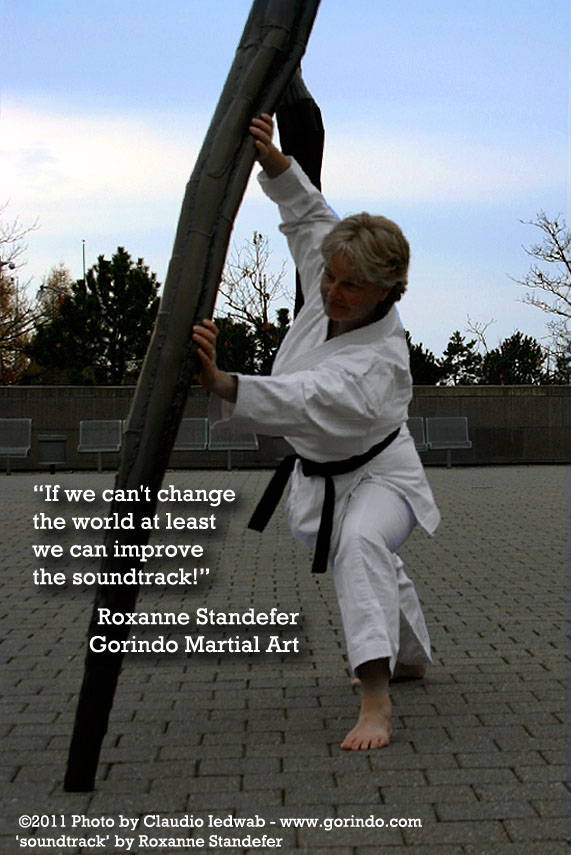 PLAYER
"De Cadiz" (Alegrias) song by Jorge Miguel, a talented Spanish Canadian Flamenco guitarist, composer and an advanced Gorindo student based in Toronto. Please, visit www.jorgemiguel.com to learn more about his great music, recordings and tours performances.
- Middle Block In-outside - Uchi-uke
- Downward Block - Gedan-barai
« Click the Subscribe link on the left