Magazine • the Silk Thread of Gorindo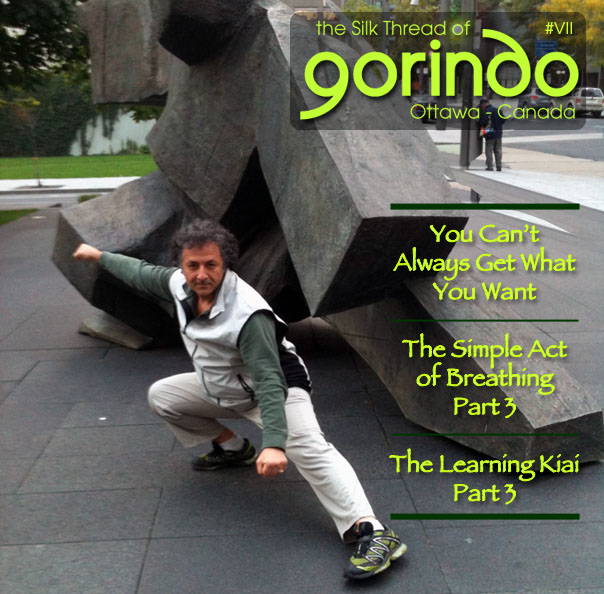 The Silk Thread of Gorindo - Ottawa - Canada
Issue VII
- The Simple Act of Breathing (Part 3)
- You Can't Always Get What You Want
Photo cover Claudio Iedwab sensei in Montreal, Sept 2010, by Roxanne Standefer
You Can't Always Get What You Want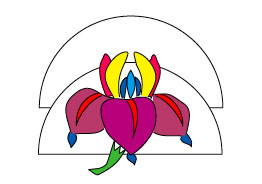 This can happen anytime: A hopeful student asks the teacher, "When can I get my black belt?"

The teacher looks the student straight in the eyes and says: "Five years."

"Oh, my goodness!" the surprised student answers.

"That's a long time. But if I practice twice as hard, how long will it take me?"

"Ten years," is the quick response of the teacher.

"But you don't understand!" says the student. "I am going to try harder than anyone else and be better at everything.

I'll do it quicker too, you'll see!"

The teacher, who has heard this before, slowly shakes his head and explains. "In that case twenty years, or maybe never."
Seeing the disappointment on the student's face he adds: "Your head is too full of what you will be to the martial arts, not considering what the martial arts will be to you. Empty your mind and spirit to the flow of learning, and like a stream, let it take its course."
The student has one more question. "How long can I study martial art?"

"Until you die," says the smiling teacher.
Excerpt from "The Peaceful Way - A Children's Guide to the Traditions of the Martial Arts" by Claudio Iedwab & Roxanne Standefer
Illustration by © Claudio Iedwab
- The Simple Act of Breathing (Part 3)
- You Can't Always Get What You Want
« Click the Subscribe link on the left