Magazine • the Silk Thread of Gorindo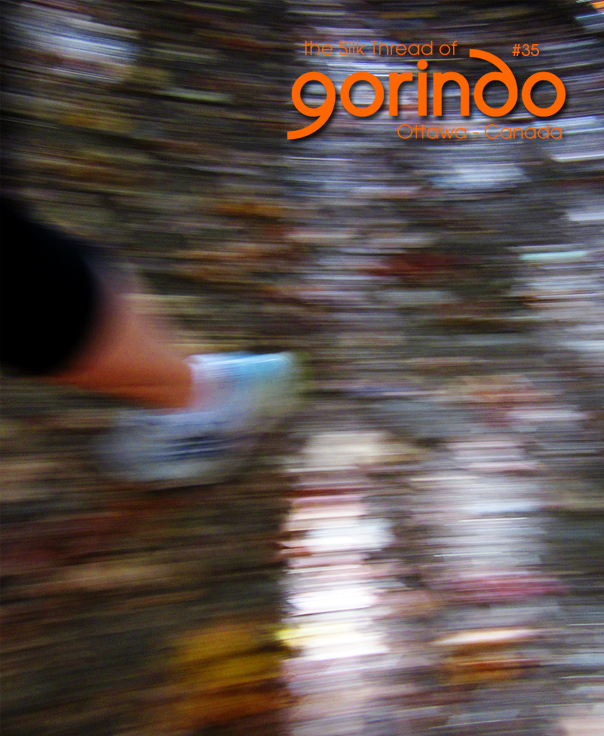 The Silk Thread of Gorindo - Ottawa - Canada
- What's Self-Defense - Part 3
Cover 'Gorindo - Outdoor Training' - Photo by ©2013 Claudio Iedwab
What's Self-Defense - Part 3
Practicing martial arts is not like doing aerobics or playing tennis for an hour. It involves a change in your perspectives about your body, how you can develop and maintain your fitness and health, what you choose to do to take control of your life, and how your energy, spirit, and attitude will improve as a result of this different relationship. By engaging your mental and spiritual resources, a better equilibrium can be established. This progress can be gradual, like the small steps the martial artist takes to learn physical technique; but as the training proceeds, changes occur in the metabolism. This will produce alterations in the needs of the body, and therefore affect how the mind feels about it. Changes in desires and habits will result as well, making it easier to do things for oneself, such as eating well, that will help the body perform better. As training capabilities improve, the cycle continues, with mind, body, and spirit getting into "sync" and developing new patterns that improve health and happiness.

Martial artists are usually thought of as highly disciplined, and most people think this is due to the strict regulations of the dojo. Although it is true that some schools are more militaristic than others, the purpose of such discipline is to ensure a safe training envi­ronment for everyone. By adhering to a code of behavior that places appropriate re­spect for the nature of the training and an environment con­ducive for learning, great strides can be taken. This is the frame­work of martial arts philosophy, within which the individual develops a self-restraint that results from enjoying the activity and seeing results.

The student still has to find the will to come to class, work hard, and be open to the teaching. By seeing progress in their personal lives, outside of the dojo as well as within, participants will make changes because they want to, not because they have to. These are the types of life-style changes that can be made permanent, because they work, because they are simple, and because they are acquired gradually.
Most of us have ex­perienced the failure of even the most well-intentioned lists of resolutions when we have set out to improve ourselves. Usually, the will is there, but we often attempt to make all the changes at once, and are miserable due to our lack of success.
(to be continued)
Excerpt from "The Secret Art of Health & Fitness – Uncovered from the Martial Arts Masters" published book by Claudio Iedwab & Roxanne Standefer available at askSensei.com >>
Gorindo Martial Art Goshinjutsu - Illustrative sequence
Photos by Roxanne Standefer / Assisted by Joe Pach

©2013 Claudio Iedwab
- What's Self-Defense - Part 3
« Click the Subscribe link on the left