Magazine • the Silk Thread of Gorindo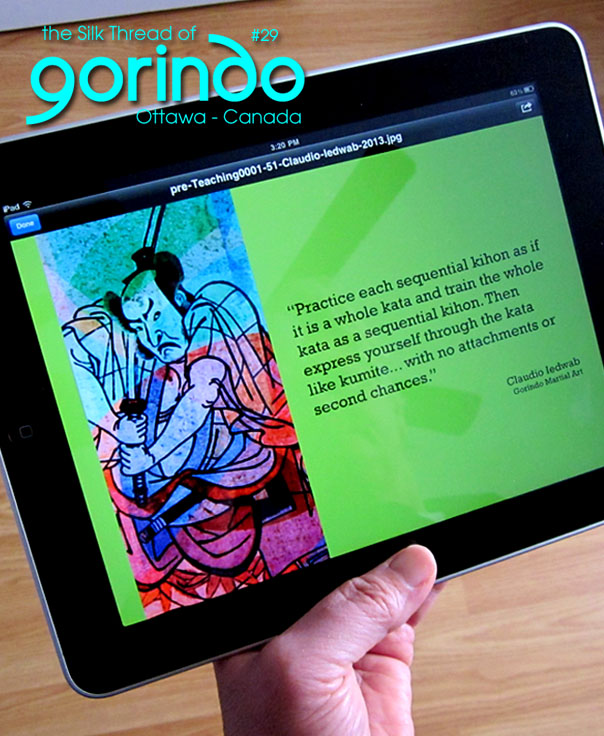 The Silk Thread of Gorindo - Ottawa - Canada
Issue 29
- Technique: Haito-uchi in a whip motion
Cover 'Pearls of Gorindo for Teachers - ebook' - Photo by ©2013 Claudio Iedwab
Technique: Haito-uchi in a whip motion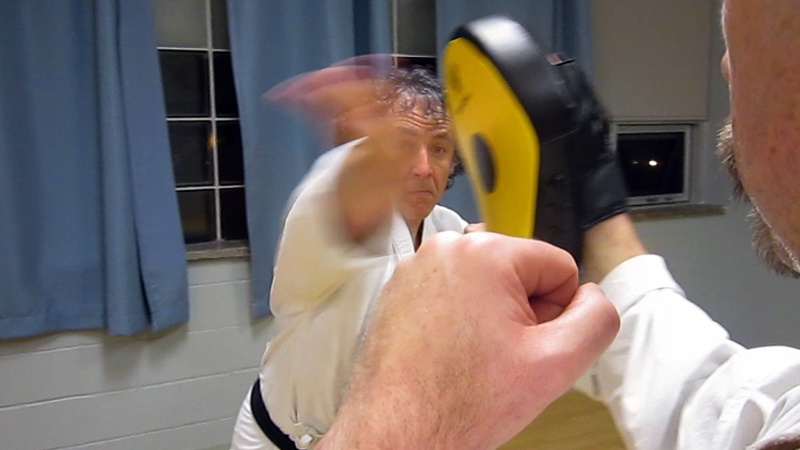 The following video is illustrative material for adult students under direct supervision of an authorized Gorindo Martial Art Teacher, from whom they will recieve detailed instruction, corrections and training.
Being Ready
In medieval times warriors sometimes had to help their community by fighting invaders or robbers who wanted to harm their people. Samurai warriors would travel great distances to fight in wars for other people that their master had promised to defend.
Even today we have military people who try to bring assistance and end warfare in many regions of the world...
Pearls of Gorindo...
Do you wish to Unsubscribe?
Click here to confirm and your email address will be removed from our list.
Please provide your valuable feedback, thank you.