Magazine • the Silk Thread of Gorindo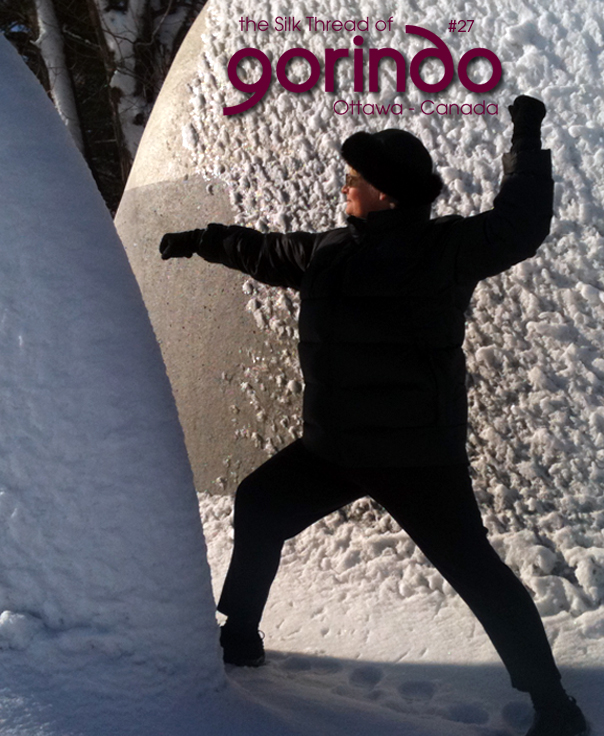 [Click image to expand]

The Silk Thread of Gorindo - Ottawa - Canada
Issue 27
- The Process of Teaching (Part 2)
- Kihon - Basic Level Practice
Cover Roxanne Standefer 'Soto-uke' - Photo by ©2013 Claudio Iedwab
The Process of Teaching (Part 2)
What can be simple for some, may be perceived as complicated by others. The educational experience will set the standards to "decode" the context of possible interpretations of subjects and tasks, translating them into a simple and gradual technical...
Kihon - Basic Level Practice
Action: Twin parallel middle block with the left foot forward stepping in front stance. Be sure that the left forearm is in front, corresponding with the left foot forward for improved coordination. 10 times slow motion, followed by 20 times medium speed....
Pearls of Gorindo...
Do you wish to Unsubscribe?
Click here to confirm and your email address will be removed from our list.
Please provide your valuable feedback, thank you.