Magazine • the Silk Thread of Gorindo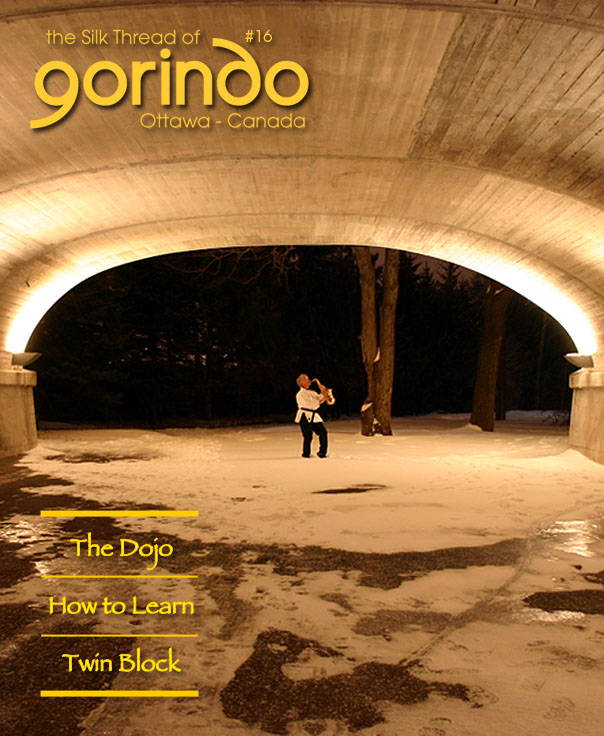 [Click image to expand]

The Silk Thread of Gorindo - Ottawa - Canada
Issue 16
- Twin Block - Chudan Kakiwake-uke
Photo cover "Roxanne Standefer sensei under the Bank Street Bridge - Ottawa" by ©2012 Claudio Iedwab [Click image to expand]
Dojo's Guidelines & Rules
The purpose of these rules is primarily to insure the safety and health of the students during the practice. Attention to these guidelines will also allow maximum benefit to be gained from your time in the dojo.
In general the dojo is considered to be the entire space that houses the School, including the training area, change rooms, lobby, etc.
How to Learn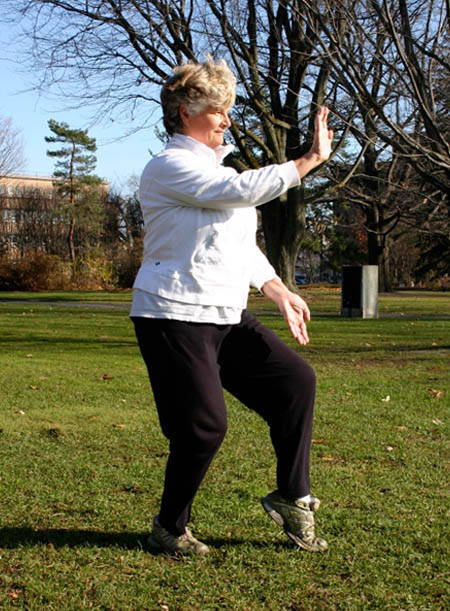 Everyone expects to learn something from their study of the Martial Arts. Most people, however, are unaware of the range, depth and complexity of the learning that Gorindo has to offer...

Twin Block - Chudan Kakiwake-uke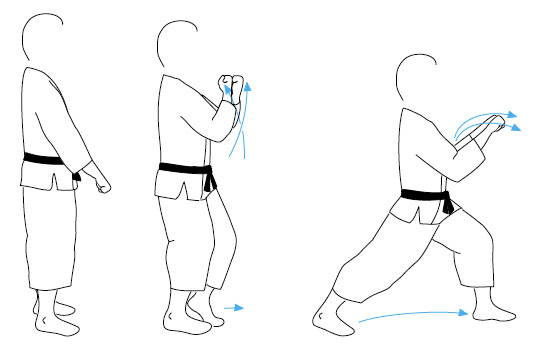 Initially, cross both forearms in front of your chest, keeping elbows near the lower ribs. The back of the hands will face outside. With a circular motion, as if you are opening two shutters outward...
Pearls of Gorindo...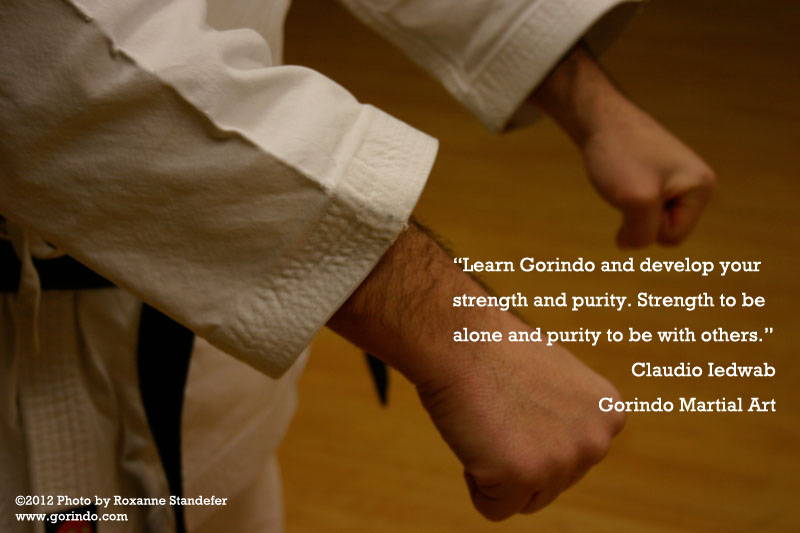 Do you wish to Unsubscribe?
Click here to confirm and your email address will be removed from our list.
Please provide your valuable feedback, thank you.