Magazine • the Silk Thread of Gorindo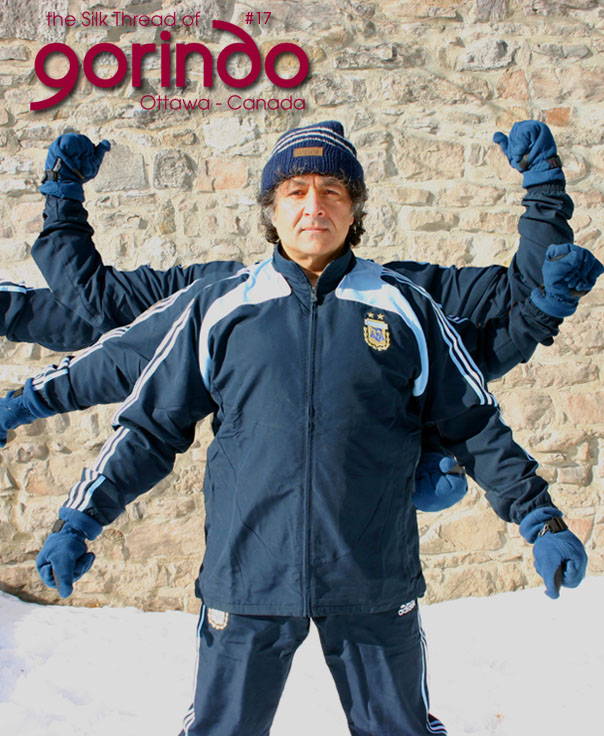 The Silk Thread of Gorindo - Ottawa - Canada
Issue 17
- Knife Hand Strike / Palm Down - Shuto-Uchi
Photo cover "Claudio Iedwab's Winter hands" by ©2012 Roxanne Standefer
What is Effective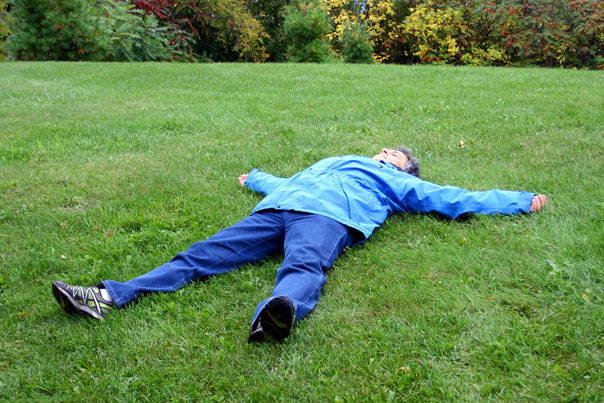 Sometimes this question is asked by a beginner who wishes to learn how to fight "in the street" with a minimum time spent training. A full-contact competitor will look for a winning technique that is the most powerful. The weight training fanatic will want to be bigger and stronger....
Front Kick - Mae-geri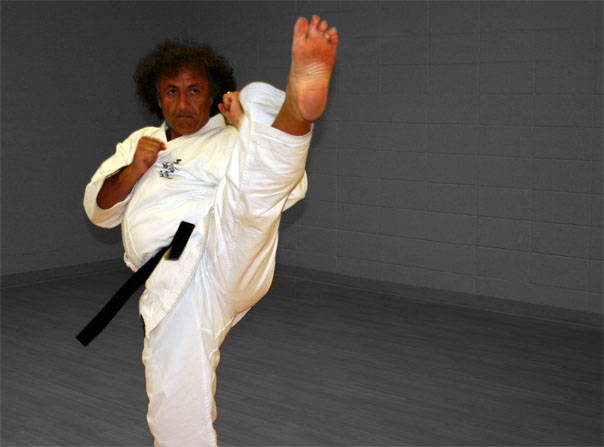 From kumite no kamae (fighting stance) bring the rear knee up and forward, chambering and pointing the knee towards the target. Simultaneously pivot on the ball of the supporting foot, advancing the heel 45°. This permits the rotation of the hip to obtain more power...

Knife Hand Strike / Palm Down - Shuto-Uchi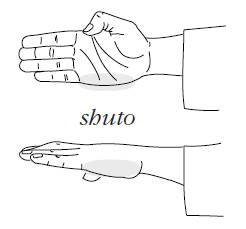 The side muscles of the hand in shuto position are used to strike, as well as block during defenses that we will detail in later lessons. Put your four fingers together and straight, then...
Pearls of Gorindo...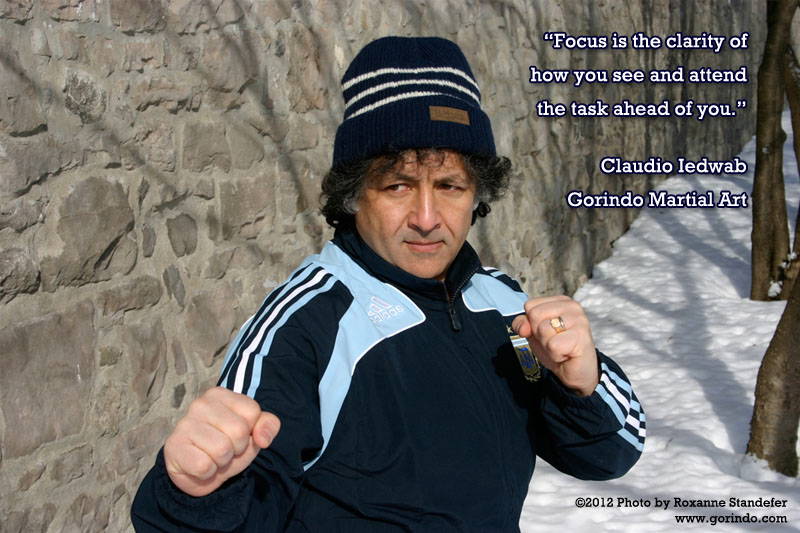 Do you wish to Unsubscribe?
Click here to confirm and your email address will be removed from our list.
Please provide your valuable feedback, thank you.