Magazine • the Silk Thread of Gorindo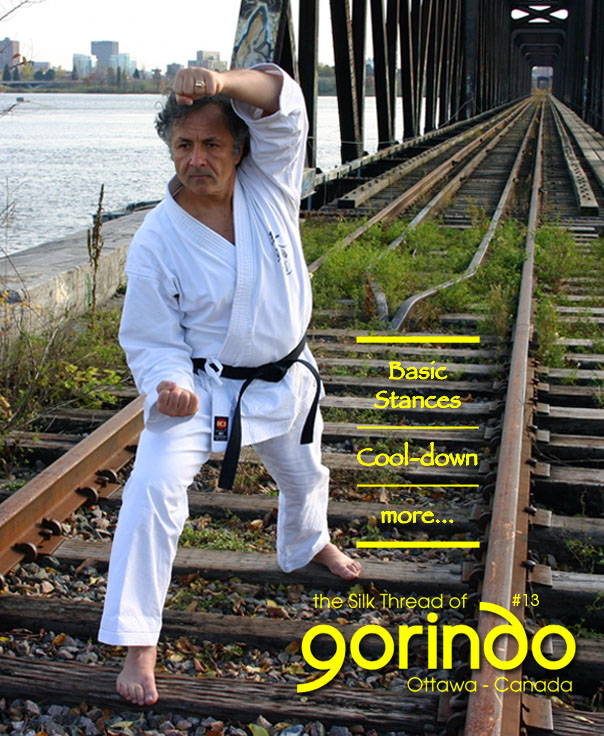 The Silk Thread of Gorindo - Ottawa - Canada
Issue 13
Photo cover Claudio Iedwab sensei, November 2011, by Roxanne Standefer
Basic Stances
At the end of class a cool-down consisting of many or all of the warm-up exercises will be done as a group. The following exercises should be done individually after the class, before leaving the dojo...
Cool-down
The purpose of the warm-up, junbi undo, is to gently and gradually prepare your body for more strenuous exercises to follow. Warming-up properly is essential. Do not practice a technique "cold", because it puts a tremendous stress on the muscles, joints and connectors and can lead to injuries. Increase the temperature of the body gradually with warm-up exercises and proper breathing...
Pearls of Gorindo...
Do you wish to Unsubscribe?
Click here to confirm and your email address will be removed from our list.
Please provide your valuable feedback, thank you.